Be unstoppable! Have you ever frustrated not getting any fish? This real swimming lures make you said "Gosh, i catch too many fish!" But be careful, some people might call it cheating!
THE MOST REALISTIC LURE ON THE PLANET
THAT'S DESIGNED TO CATCH YOU MORE FISH!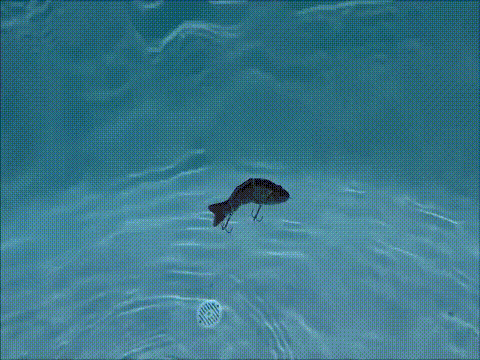 🎣NO MORE "EMPTY HAND DAY" FRUSTRATION! One of the significant "unfair advantages" of our Lure is the fact that it will give great action, just like a real fish!

Just twitch, reel, or rank, life-like swimming actions make it attracting more catches and provoking predator fish to strike. Bang on your fishing buddies with this swimbait lifelike appearance and impossible actions! Try it today and be confident about pulling in bigger catch!
🎣COMPLETELY CONTROL YOUR FISHING GAME!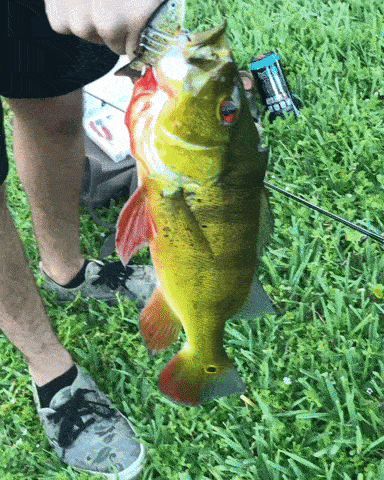 No more guessing whether your lure moves like a fish. WIPE THE SMUG OFF YOUR FELLOW ANGLER FACE.

"These came in today and I have some free time so I went to try them out. Boom. Caught a nice big bass within 10 minutes of playing with these lures. They swim great in the water." -Benjamin Robbins,USA
SpireBuzz™,the fishing lure you've been waiting for.
BASS VIBRATION
 Made of high-quality ABS material and equipped with a built-in rattle, this vibe lure can continuously emit the fish sound wave during the swimming to provoke the feeding urge of the fish and induce them to attack.
THE SECRECT OF LIFELIKE SWIMBAIT
By having 6 jointed body, This Swimbait can sink slowly and move flexibly in water.Ultra realistic and flexible body details.They will mimica real fish to tempt fishes, regardless of being fished fast or slow,shallow or deep.
HIGH DURABILITY & FLEXIBILITY SHARP HOOKS
There is no need to buy new hooks every time you go fishing, our upgraded stainless steel hooks are bothrust-resistant and durable.
HIGH SIMULATION
With 3D realistic looking eyes and pearl powder coating, this swimbait appears very delicate and vivid that looks like a real fish. A perfect fishing bait that easily cheats the target fishes.
LOOKS LIKE A REAL FISH!!!🐟
SpireBuzz is the ideal choice for all skill levels of anglers. Anglers from beginners to professionals know how important it is to have a high quality, realistic swimming lure. 

Designed with 3D vivid eyes and super-realistic details. Feel the fight like you imagine. Rigged with ultra sharp treble hooks that are known for high durability and flexibility. It's understated shaking motion together with its superb action can really draw in the fish. We are certain that you will love fishing with it! Works as a great bait year round!

This fishing lure can be widely used to catch bass, yellow perch, walleye, pike, muskie, roach, trout, snook. salmon etc.

This swimbait is quite suitable for both saltwater and freshwater and functions well in all water layers.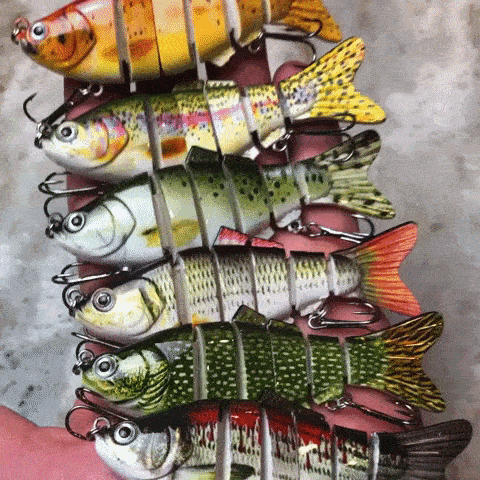 WHAT OUR CUSTOMER SAYING
" Best Lure I've ever used and awesome results! A definite necessity for any tacklebox!"
These Lures are completely legit! My first troll of the year with lead core jerking and Lake Placid lake at about 30 feet tagged these two beauties! A 15 1/2 and 35 inch lake trout and a 10 lbs. 30 inch laker. The action in the water is amazing and extremely lifelike! My new favorite Lure! I will use these all year long. You're a fool if you don't buy these and try them out! "
-Kobe Prosacco
(5 Star Review)
 They work for bass, that I know.
Perfect size and awesome color! Swims just like a fish and lands a catch all the time! Definitely recommend getting a set of these! FISH ON!!
-Austin VanDrisse
(5 Star Review)
" Best Gift For My Fisherman! "
The set came quickly and have a nice little case to store them. They have excellent finishes that look realistic (except the fire tiger of course). They have a nice subtle swimming action that looks great in the water.Very vivid and realistic looking, and the mobility is very smooth. I jiggled these to see their motion and I will say..... VERY life like! I highly recommend getting this to add to your tackle! Definitely can't wait to use these in the ponds and rivers this spring/summer!
-Sharon Rachel
(5 Star Review)
THE BEST GIFT FOR FISHERMAN
Whether you're looking for a perfect birthday or holiday gift for a passionate fisherman or you simply want to complete your collection with a premium set of fishing lures, SpireBuzz™ - Lifelike Swimbait is definitely the way to go!

The realistic 3D eyes of Spirebuzz grab the attention of fish and compel them to bite. Unlike other ordinary plastic baits, Spirebuzz is designed with real colors to provide more accurate imitation of prey for anglers.
Our Customer love's us here's why:
SpireBuzz™
Free Tackle Box Included

3D realistic looking

Widely fishing species

Built-in Bass vibration to attract fish

Quality Control

Good Customer Service

14 Day Money-Back Guarantee
Others
Specifications:
Lure Weight:20g
Lure Length:10CM/3.9INCH
Hooks: 2x Strong Treble Hooks