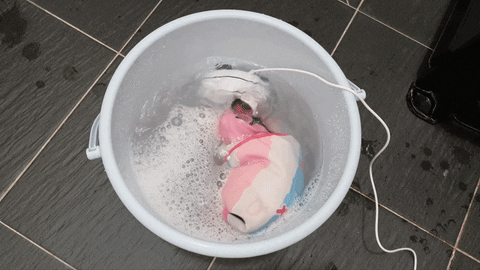 Package Included: 1 *Portable turbo ultrasonic cleaner
1. Type A automatic cycle cleaning: automatic cycle cleaning. The turbine reverses within 2 minutes, the ultrasonic vibration within 1.5 minutes, and the bubble cleaning within 5 minutes.
2. Type B 4-speed adjustable type. B gear: turbo forward and backward. The gears are cleaned automatically in a cycle, the turbine goes forward and backward in 2 minutes, ultrasonic vibration is 1.5 minutes, and the bubble is cleaned in 5 minutes. C file: ultrasonic vibration cleaning. D file: foam cleaning.
3. Turbine interacts with ultrasonic to clean clothes efficiently and quickly. It will automatically shut down after 30 minutes of work. 3. Versatility: The mini washing machine has high vibration and is an ideal choice for children's clothing, underwear, socks, towels, etc. In addition to washing clothes, it is also very suitable for washing jewelry, glasses, fruits, etc.
4. Ideal choice for confined spaces, such as dormitories, apartments, apartments, car rooms, RVs, etc.
Weight: Type A (without gear adjustment) 250g
Type B (4-speed adjustment) 350g
Packing: boxed P
acking size: 17*13*6cm
pecification:
color: White
Type: A, B (optional)
Mode of operation: mechanical
Floor material: ABS
Power supply: USB
Temperature control device: single gear switch
Rated voltage: 10V
Rated power: 6W
Diameter: 9cm