8 Challenges to keep your driver busy all day ⏱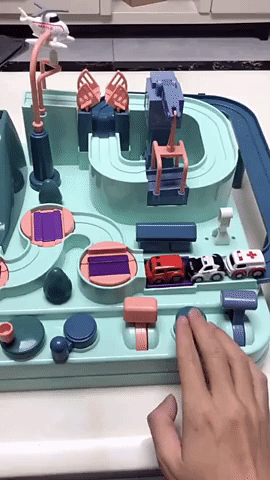 4 mini cars, 6 orders and 8 challenges to overcome, this is guaranteed to keep your child occupied for hours . Your little Mino will never have been so involved and committed as on the roads of the Cours'Aventure.
A gift that never fails to surprise!
Make a difference by offering him the Cours'Aventure. A unique gift that will mark his childhood and delight his requirements as a little pilot!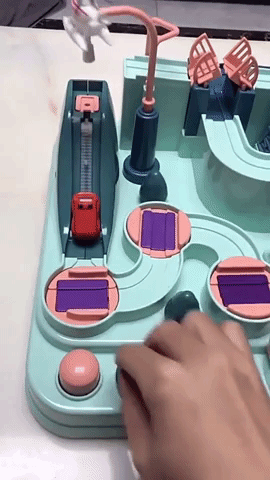 An original and educational game!
A functional game that allows real and immersive learning , far from screens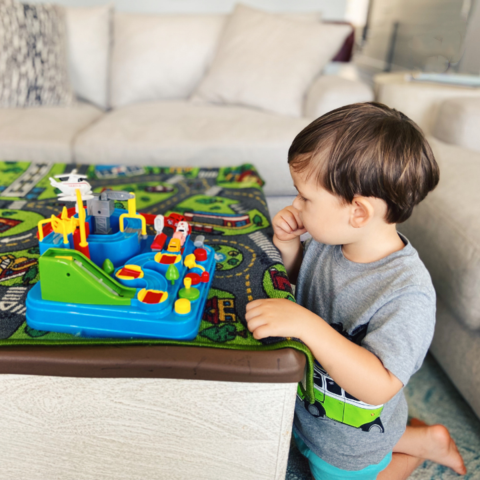 .
An asset for the development of your child!
Any age, any level, the child develops his fine motor skills and coordination , while having fun.
Back to childhood with the Cours'Aventure!
Its success speaks for itself. An intergenerational game that appeals to both little boys and little girls! Without battery or battery for unlimited moments of family or solo play .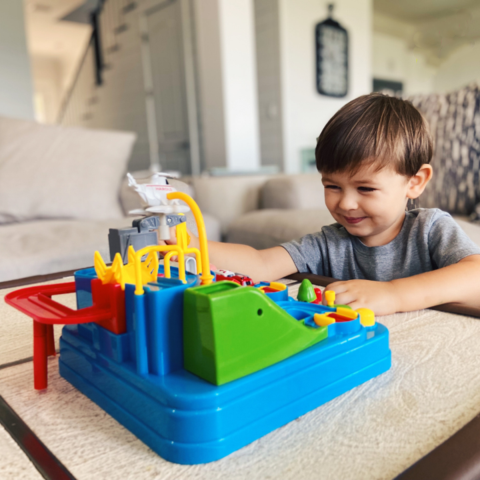 Take control of the Cours'Aventure with your family and develop your child's team spirit while creating unforgettable memories . A game that you will even talk about years later...
The thrill of victory!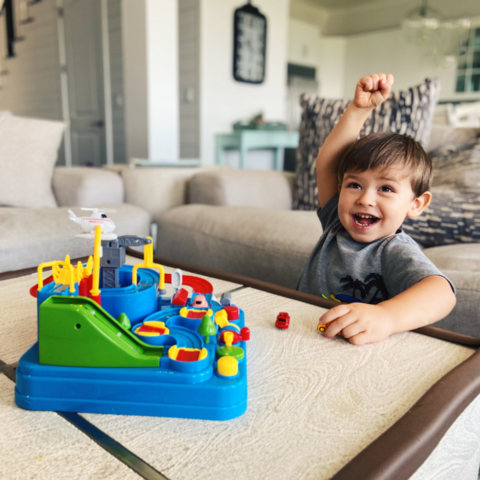 A breathtaking obstacle course that will challenge your child's skill , coordination and reflexes . You will be surprised at how quickly it evolves.
SRS MATERIALS & ROUNDED EDGES 👶
High quality ABS plastic, non-toxic water-based paint and smooth edges to ensure your child's safety . It is also 100% mechanical 0 cell 0 battery.
Recommended from 3 years old
Haute qualité en plastique ABS, peinture à base d'eau non toxiques et bords lisses pour garantir la sécurité de votre enfant. Il est également 100% mécanique 0 pile 0 batterie.
Conseillé à partir de 3 ans