Don't you think it's time to stop using plastic bags for shopping?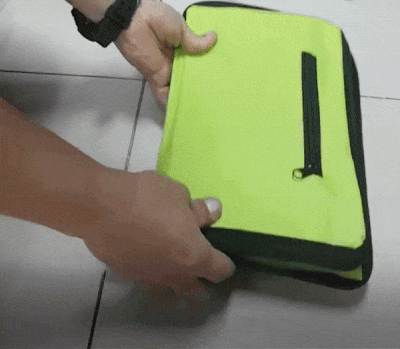 2 IN 1 BAG: Meet our Foldable Shopping Bag that can be whatever you want in one minute! It's built with a unique structure and foldable wheels to allow you to use it as a trolley bag, shoulder bag, or handbag.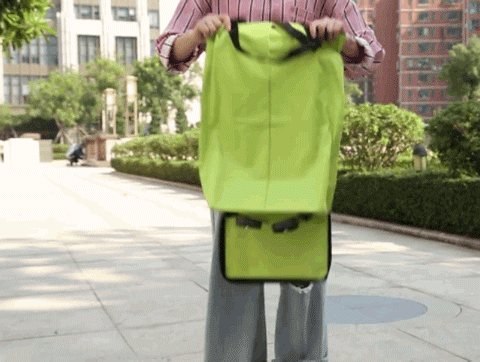 IT'S FOLDABLE: This middle zipper of this smart bag can expand it to 2X size or fold it back as a portable tote bag for easy carrying. You don't need to decide which bag you should carry for today's shopping. Also with foldable wheels, it can switch between shopping trolley carts & tote bags in a second!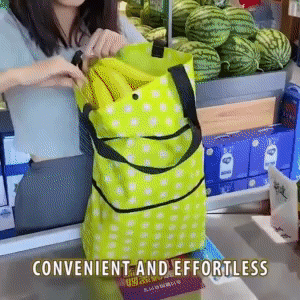 GOOD FOR THE ENVIRONMENT:
Most people understand that plastic bags are bad for the environment, but you may not understand the how and why. When you switch to our bag they no longer have a need for disposable plastic bags.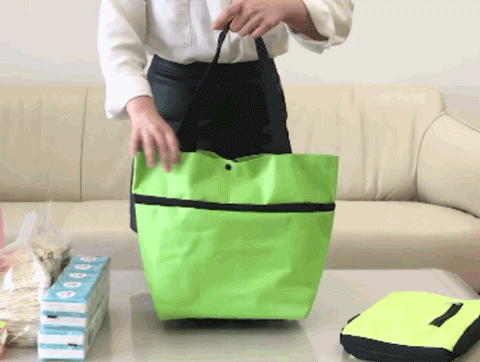 EASY STORAGE & CARRYING: A shopping bag that makes the bag bigger and smaller by zipper. It is used daily for grocery shopping, travel shopping, towing or shoulders are very practical, and with two wheels.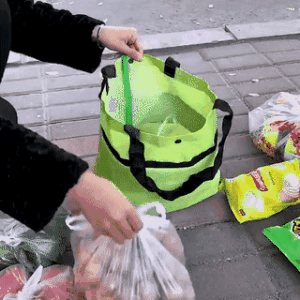 ✓ 
The foldable shopping bag is made of
durable & high-quality material.
✓ 

 

Large capacity
to contain all your items and even be a storage bag.
✓ 

 

Strong & sturdy 
material that can bear heavyweight up to 18kgs.
✓ 

 

Tear-resistant, wear-resistant & waterproof
material to allow use during any weather condition.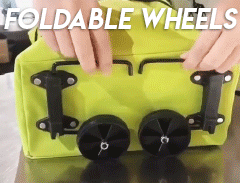 ✓ 

 

Wide handles
to reduce weight and help you feel comfortable.
✓ 

 

An environmentally-friendly

 
shopping bag that helps reduce the demands of plastic bags and contribute to environmental protection.
✓  Convenient & practical
bag that is perfect for all ages.
SPECIFICATIONS:
Size:
45 * 40 * 14cm (unfolded size) Folded size: 27 * 14 * 5cm
Material:
Oxford cloth
Colours:
blue, red, green, orange
PACKAGE INCLUDES: 
1 x Foldable Shopping Bag